RELIABLE EXPRESS DELIVERY SERVICES FROM VIETNAM TO INDIA 
(14/07/2020) | Express delivery to India
RELIABLE EXPRESS DELIVERY SERVICES FROM VIETNAM TO INDIA 
Struggling in finding a reliable and cost-efficient Express delivery service to send your goods safely from Vietnam to India?
Among several Express delivery service providers in Vietnam right now, Indochinapost is the best option for you. We are proud to be one of the leading logistics companies that provide the safest, fastest express delivery service from Vietnam to India. With competitive prices, experienced staff, professional operation, Indochinapost has earned a reputation as being an excellent and trustworthy company. We also committed to improving our services every day to provide our clients with the best service, the best price as well as satisfy customers' demands perfectly. 
Express delivery service to India by the air route
In recent years India has been ranked as the 11th largest importing country in the world and 5th in Asia. Grasping that increasing customers' demand to deliver goods to India, Indochinapost company offers customers delivery services from Vietnam to India, especially express delivery by the air route. Air route express delivery has become easier and more convenient with shortened time and high quality of service. Customers are invaluable assets of Indochinapost, so we always respect every customer by taking care of each shipment. Moreover, we ensure the goods are delivered from Vietnam to India with absolute safety, in the shortest time with the most competitive prices. 
Types of goods that can be delivered to India
Bulky goods: Bicycle, sound system, organ, guitar, sugarcane juice machine lion dance drum, lion head dance, statues
Kymdan pillows and mattresses, hammocks, gifts, lacquer paintings, oil paintings
Tea, coffee, confectionery, jam, oysters, dried shrimp, dried fish, dried squid, and functional foods
Rattan furniture, curtains, medicine, traditional medicine, pharmaceutical products, and cosmetics
Clothes, dresses, skirts, lingerie, shoes, jewelry
Albums, wedding photos, wedding dresses
Papers, letters, school records, tender documents, scholarship applications, job applications, vouchers. invoices, bids, passports, contracts, publications, books, postcards
Fragile goods: aquariums, dishes, ceramics, other interior decorations…
Why choose Indochinapost?
Wide and flexible network with both domestic and international firms, large enterprises
Customer private information is completely protected
Guaranteed delivery time
Carefully packed, ensuring safety for fragile goods, according to export standards.
Compensation insurance: 100% cargo insurance to avoid the situation of wrong goods, damage or loss of goods
Competitive freight rates and stable space
Highly trained, dedicated, responsible and thoughtful staff
Tracking the shipping process and notifying customers when goods arrive
When using our express delivery service to INDIA, you are entitled to some of the following privileges:
Free 24/7 service: Indochina Post Office is always ready to support customers 24/7
Free pick up products take place from 7 am to 8 pm
Free advice on procedures 
Free packaging and some other types of charges for customers.
Providing cargo containers for free.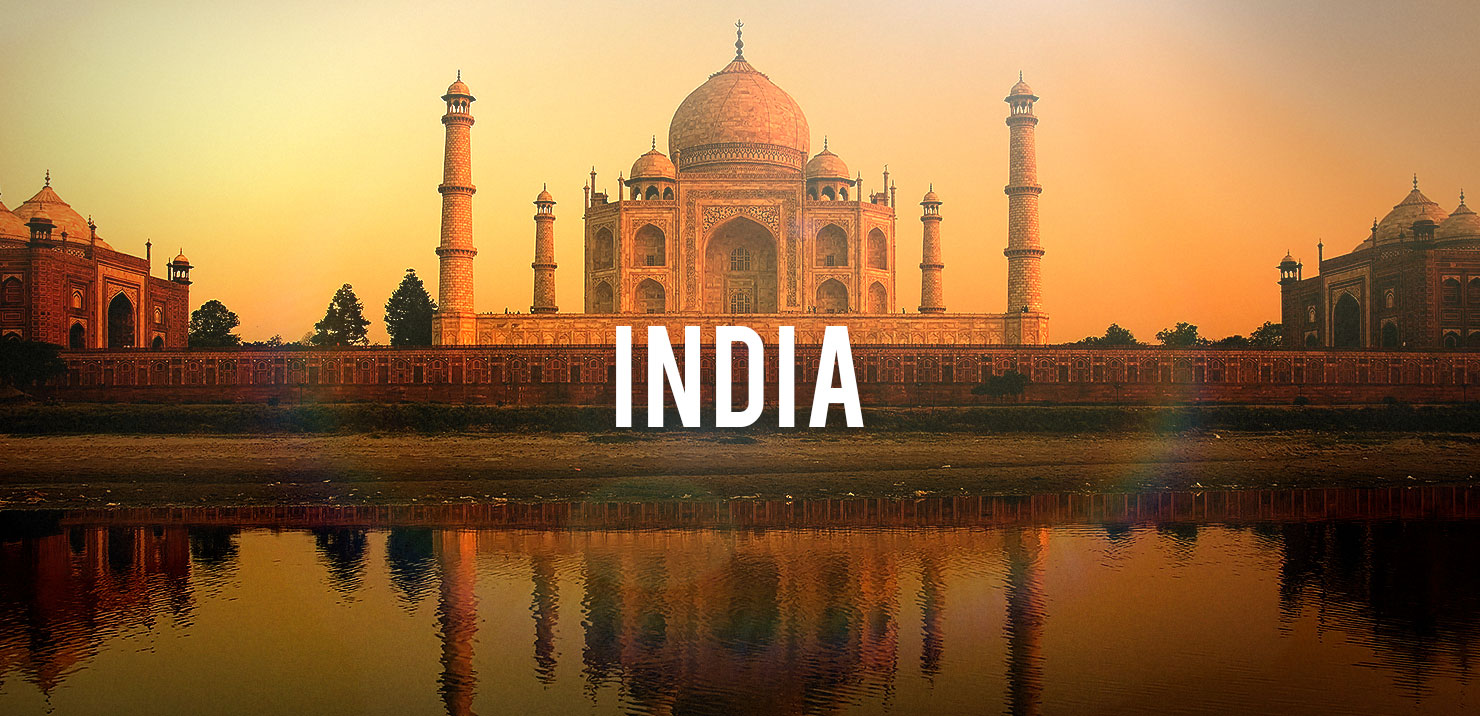 We deliver your goods to every place in India
Mumbai, Delhi, Bengaluru, Kolkata, Chennai, Ahmedabad, Hyderabad, Pune, Surat, Kanpur, Jaipur, Lakhnau, Nagpur, Indore, Patna, Bhopal, Ludhiana, Thane, Agra, Vadodara, Nashik, Pimpri-Chinchwad, Faridabad, Kalyan- Dombivali, Meerut, Ghaziabad, Rajkot, Varanasi, Amritsar, Allahabad, Visakhapatnam, Jabalpur, Haor, an Aurangabad, Solapur, Srinagar, Coimbatore, Ranchi, Jodhpur, Navi Mumbai Chandigarh Madurai Gauhati Gwalior Vijayawada Mysore Huphundu Aligarh Bareilly Moradabad Bhiwandi Mira Bhayandar Raipur Gorakhpur Bhilai Nagar Jamshedpur Kochi Amravati Cuttack Bikaner Warangal Bhavnagar Guntur Dehradun Durgapur Ajmer Ulhasnagar Kolhapur Shiliguri Asansol.
We can handle shipments from any airport in Vietnam to India
To meet the needs of our customers, we provide air transport services to India from major cities and international airports of Vietnam: Can Tho International Airport (VCA), airport. Cat Bi-Hai Phong International Airport (HPH), Cam Ranh-Khanh Hoa International Airport (CXR), Phu Quoc-Kien Giang International Airport (PQC), Vinh-Nghe An International Airport (VII), yards Chu Lai-Quang Nam International Airport (VCL), Phu Bai-Hue International Airport (HUI), Da Nang International Airport (DAD), Noi Bai-Hanoi International Airport (HAN), international airports Tan Son Nhat-TP. Ho Chi Minh City (SGN) to Indian airports such as:
Lokpriya Gopinath Bordoloi International Airport, Amausi International Airport, Birsa Munda International Airport, Chennai International Airport, Chhatrapati Shivaji International Airport, Cochin International Airport, Coimbatore International Airport, International Airport Devi Ahilyabai Holkar, Dr. International Airport Babasaheb Ambedkar, Goa International Airport, Indira Gandhi International Airport, Mangalore International Airport, Netaji Subhas Chandra Bose International Airport, Pune International Airport, Raja Sansi International Airport, Rajiv Gandhi International Airport, Sardar Vallabhbhai Patel International Airport, Tiruchirappalli International Airport, Airport Trivandrum international flight
Indochinapost's strategic partners
Prestigious airlines: Vietnam Airlines (VNA), Vietjet Air (VJ), Jetstar Pacific (PIC), VASCO … and in India such as: AirAsia, India Air, Carnival Air, India Air, India Express Air, Odisha Chhattisgarh Air, Link Club One Air, FlyEasy, GoAir, IndiGo, Jet Airways, SpiceJet, TajAir, TruJet, Vistara, Air Kerala Easy Air Fly Hornbill, Air Costa Air Pegasus JetKonnect Air Mantra JetLite, Kingfisher Airlines, Kingfisher Red Deccan 360 Indian / Indian Airlines Aryan Cargo Express Paramount Airways MDLR Airlines (Modiluft Regional) Deccan Airways / Air Deccan / Simplifly Deccan Indus Airways Sahara Airlines / Air Sahara Crescent Air Cargo Gujarat Airways, Archana Airways Bharat Airways NEPC Airlines, Damania Airways, Vayudoot Vijay Airlines, VIF Airways ModiLuft East-West Airlines Pushpaka Airlines Jamair Kalinga Airlines Darbhanga Aviations Airways (India), Orient Airways Jupiter Airways, Air Services of India Himalayan Aviation, Indian Overseas Airlines, Ambica Airlines, Indian Transcontinental Air lines, Tata Airlines, Indian National Airways, Irrawaddy Flotilla & Airways, Himalayan Air Transport and Survey, Indian State Air Service
Procedure for Express delivery to India
Step 1: Preparation:
To ensure the safety and accuracy of transport services, necessary information needed to be checked, includes type of goods, volume, size, weight, service user requirements.
The necessary documents, invoices for the shipment and transport services such as packing list, commercial invoice, delivery note, guarantee paper,…
Step 2: Packing:
Indochinapost's packaging process is always safe, suitable for each specific item, especially for fragile goods. All goods are carefully packed and according to export standards. At Indochinapost, we are committed to ensuring the goods are always safe during packaging and transportation. 100% money-back guarantee if you notice your goods are damaged
Step 3: Handover and shipping confirmation:
Customers and delivery staff check the information related to the shipment: name, code, packaging, quantity, packaging, labels.
Weighing and calculating charges (important)
Customers sign the delivery confirmation and the staff signs the receipt.
The record of the shipment and the invoice must be made in 2 copies, with all signatures of the sender and receiver.
Other services
Indochinapost provides cargo handling services
Customs declaration, customs clearance, and package delivery service (Door-to-door)
Warehouse for rent (cold storage, dry storage, cool storage, bonded warehouse,…)
Obtaining import and export licenses services, Certificate of Quality (CQ), Certificate of Origin (C/O), and other sub-licenses exported to India
Don't hesitate to call or email us, we would love to help you.
---