Excellent trucking service from Danang to Phongsali
Proudly being one of the most prestigious companies trucking service to Laos, Indochina Post is always committed to highlight customers' value and try our best to provide customers with the safest, quickest and most cost – efficient trucking service from Danang to Phongsali . 
Being the members of ASEAN has led to the high and sustained level of economic growth rate of both Vietnam and Laos. Laos was committed to reduce tariffs to below 5% due to the commitment to implement AFTA in 2008, then, on the economic integration into the world, the government has continued to reduce tariffs under AFTA's commitment.
In addition, Vietnam and Laos have signed the bilateral trade agreement in March 2015, as well as the border trade agreement in June the same year replacing one signed in 1998. Under the trade agreement, most goods will access a special tariff that decreases tax to zero per cent or 50 per cent lower than current rates in the ASEAN Trade in Goods Agreement.
Along with the incentives to trade relations, the demand in transporting and container shipping becomes much higher.
In this post, we will include more insights into our trucking service from Danang to Phongsali .
Vehicles:
We supply a wide range of choices in rental vehicles varying in sizes and payloads.
Pickup Trucks (less than 1 ton payload)

The Light trucks: less than 6 tons

The Midsize truck: from 6 tons to 15 tons.

Chiller trucks and reefers (refrigerated containers)

Cranes
Especially, as for transporting all kinds of super-sized, super-heavy, aluminum and steel, we have rental vehicles with payloads greater than 15 tons, tankers, car fooc, container trucks, trailers, semi-trailers, …
Locations in Vietnam and Laos:
From different regions of Vietnam:
Red River Delta
Northeast
Northwest
North Central Coast

Bắc Ninh

Hà Nam

Hải Dương

Hưng Yên

Nam Định

Ninh Bình

Thái Bình

Vĩnh Phúc

Hanoi (municipality)

Hai Phong (municipality)

Bắc Giang

Bắc Kạn

Cao Bằng

Hà Giang

Lạng Sơn

Lào Cai

Phú Thọ

Quảng Ninh

Thái Nguyên

Tuyên Quang

Yên Bái

Điện Biên

Hòa Bình

Lai Châu

Sơn La

Hà Tĩnh

Nghệ An

Quảng Bình

Quảng Trị

Thanh Hóa

Thừa Thiên–Huế

 
 
 
 
Central Highlands
South Central Coast
Southeast
Mekong Delta

Đắk Lắk

Đắk Nông

Gia Lai

Kon Tum

Lâm Đồng

Bình Định

Bình Thuận

Khánh Hòa

Ninh Thuận

Phú Yên

Quảng Nam

Quảng Ngãi

Da Nang (municipality)

Bà Rịa–Vũng Tàu

Bình Dương

Bình Phước

Đồng Nai

Tây Ninh

Ho Chi Minh City (municipality)

An Giang

Bạc Liêu

Bến Tre

Cà Mau

Đồng Tháp

Hậu Giang

Kiên Giang

Long An

Sóc Trăng

Tiền Giang

Trà Vinh

Vĩnh Long

Cần Thơ (municipality)
From the industrial zones of Vietnam
Industrial zone Numora, Industrial zone Dinh Vu, Industrial zone Trang Due, Industrial zone Nam Cau Kiem, Industrial zone Do Son. (Sip) Industrial zone Vinashin – Shinec , Industrial zone An Duong, Industrial zone Dong Hoa. Vinh Niem Industrial zone. Industrial zone Canh Hau, Industrial zone Quan Toan.Quan Tru Industrial zone , Industrial zone An Trang, Industrial zone Tan Lien. Industrial zone Ben Rung. Tien Lang Provice Industrial zone , Industrial zone Trang Cat.
In terms of urban population, Danang is the third largest city in Vietnam. Danang , together with Hochiminh City and Haiphong, is the major port cities. Its location on the path of National Route 1A and the North–South Railway makes it a hub for transportation.
Da Nang is subdivided into 8 district-level sub-divisions:
Hoa Vang

Hoàng Sa (Paracel Islands)

Cam Le

Hai Chau

Lien Chieu

Ngu Hanh Son

Son Tra

Thanh Khe
Attapeu, Bokeo, Bolikhamsai, Champasak. Hua Phan, Khammouane, Luang Namtha, Luang Prabang.     Oudomxay, Phongsali, Salavan, Savannakhet. Sayabouly, Sekong, Vientiane Capital, Vientiane Province. Xieng Khuang, Xaisomboun Province.
To certain districts in Phongsali (Laos)
Phongsaly District, May District, Khoua District. Samphanh District, Boun Neua District, Yot Ou District, Boun Tay District.
Vietnam border crossings to Laos:
Tây Trang/Pang Hok: on Highway 279, about 31km from Dien Bien city to Phongsali.

Na Mèo/ Namsoi: on Highway 217, about 194km, from Thanh Hoa to HuaPhanh

Nậm Cắn/ NamKan: on Highway 7, about 225km, from Nghe An to Luong Prabang

Cầu Treo/ Namphao: on Highway 8, about 85,3km from Ha Tinh to Bolikhamxay, acrossing Highway 13 of Laos to Vientiane.

Cha Lo/ Naphao: from Hanoi following Highway 1A to Ba Don, Quang Trach, then on Highway 12A, about 145,5km to Khammuane

Lao Bảo/ Daen Savanh: on Highway 9, over 82km, from Quang Tri to Savannakhet

Lo Lay/ Lalay: on Highway 8, from Ha Tinh to Bolikhamxay

Pờ Y/ Phou Keua: on Highway 40, about 20km from Kon Tum to Attapeu
Prohibited goods for imports into Laos include:
Chemicals of high-level danger used in industries

Bullets and weapons of all kinds (except for explosives used in industries) and war vehicles

Opium, opium balls, poppy seeds, opium poppies, other finished and dried opium poppies made from coco leaves, marihuana in various forms, cocaine and their derivatives

Destructive fishing tools

Pornographic medias / materials

Banknote paper, banknote ink, banknote printer and coin making machine
Types of goods delivered: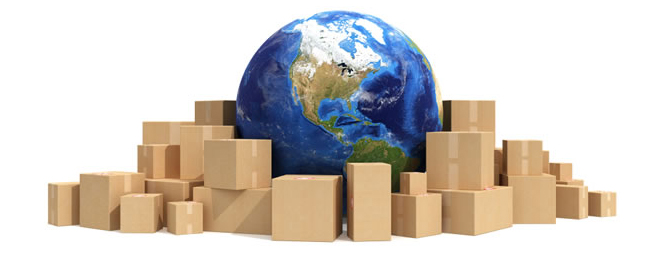 Major Vietnamese exports to Laos include petroleum, steel and iron, means of transport and spare parts, electric wire and electric cable.
Building materials: cement, plumbing, brick, sand, stone, steel, plaster, furniture, …

Agricultural products: Rice, wheat, peanuts, watermelon, dragon fruit, grapes, maize (corn), wheat flour, fresh vegetables, ….

Plant and animal breeding.

Industrial production: weaving, packaging, animal feed, machinery, …

Live animals: cattle, pigs, chickens, birds, ostriches, dogs, cats, …

Cargo, overweight, heavy

Special and high value commodities: gifts, chemicals, laboratory equipment, plasma, ceramics, glass,…
Other services:
Packing, storage of cargoes

Unloading, dunnage, scraping goods (in case of necessity)

Control of, test items, goods

Consultancy transport route selection, transport vehicles

Customs procedures; procedures at ports, airports, industrial zones; service application for the license
Indochina Post is committed to enhance customers' benefit:
Indochina Post always uphold the safety and security of goods as well as customer information to the top

Good price: the cost of rental vans at very preferential Indochina Post. At Indochina Post, we ensure service delivery to customers with the most competitive prices.

Time 24/7: whenever, where, when customers need to rent trucks for transportation of goods, Indochina Post ready to provide services quickly and efficiently

Large car brigade, large, good quality, can meet all the requirements of customers at any given time

Professional staffs with long term educated period in logistics and foreign trade.
It is our pleasure to provide the high quality services and satisfy customers' demand. We always do our best to create more value for customers.
Don't hesitate to call us for more information!