THE MOST SAFETY AND FASTEST EXPRESS DELIVERY FROM VIETNAM TO CHINA
Delivery service from Ho Chi Minh City to China
Struggling with delivering your commodities from Ho Chi Minh to China, don't hesitate to contact Indochina Post. With experienced worker, Indochina Post proudly to be one of leading company in logistics and foreign trade since 1984 in ASEAN countries. We are committed to fulfill your requirements with our experienced express service from Vietnam to China.
Over 25 years of establishment and development, HCM city Vietnam – China Friendship Association become an important organisation for the development of people-to-people diplomacy between Vietnam in general, people in Ho Chi Minh City in particular and the Chinese people.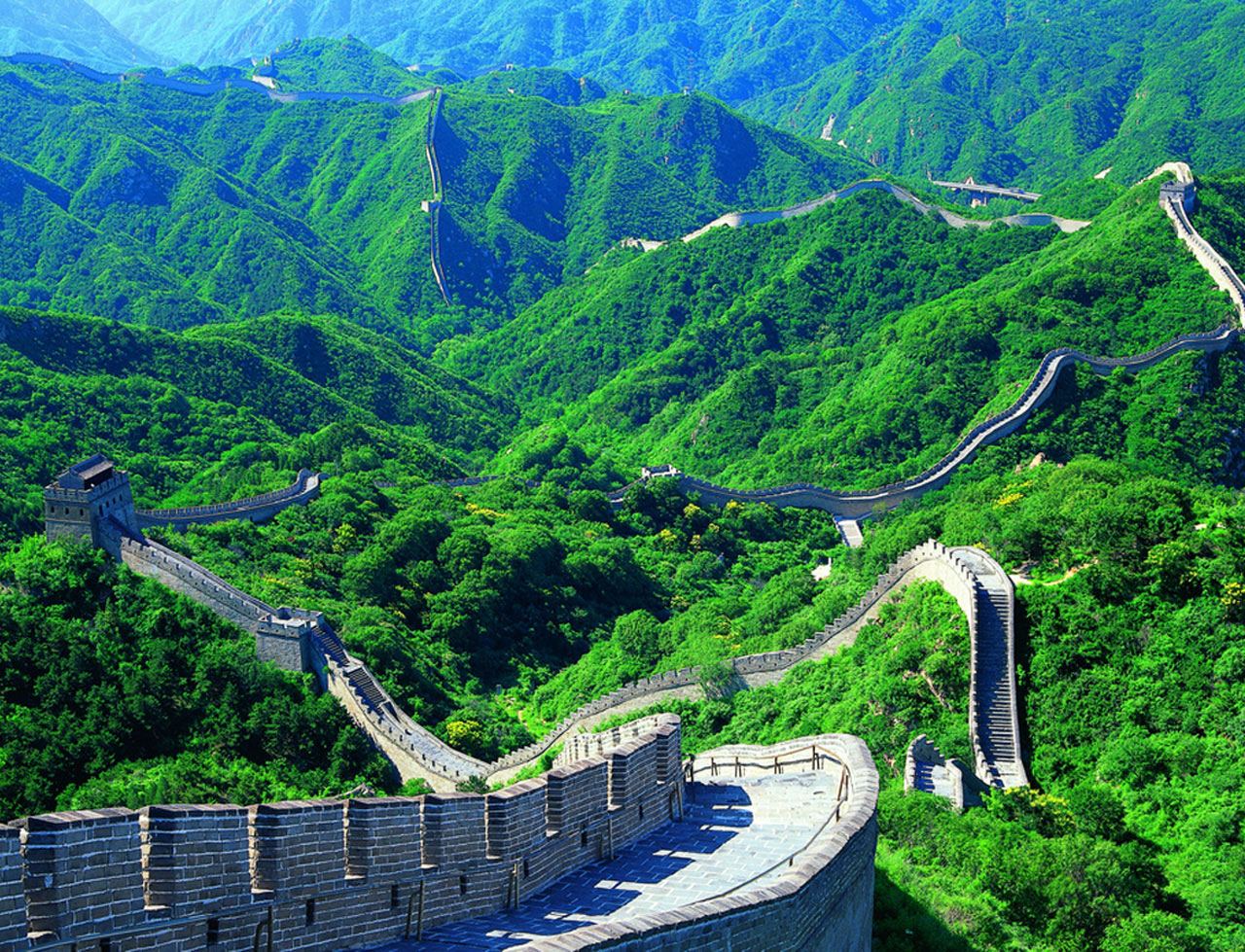 We are the representation of reliable and enormous shipping brands
Thanks to having cooperates with a variety of famous brands in express industry, our company have a number of options to satisfy your needs of time. From emergency same day, through guaranteed tie-critical next day to less urgent day. Here is the list of our partners:
Vietnam Airlines (VN), Japan Air (JAL), Vietjet Air (VJ), Asiana Airline (OZ), Thai Airway (TG), Area Flot, China Airline (CI), Emirate Airway (EK), DHL, TNT, VNPost, ViettelPost, etc.
You can send a wide range of commodities with cost-saving express delivery from Ho Chi Minh to China supplied by Indochina Post
Documents/Diplomatic items: ID, certificate, visa, etc.
Building materials: cement, plumbing, brick, sand, stone, steel, plaster, furniture.
Agriculture products: rice, wheat, peanuts, watermelon, dragon fruits, grapes, maize (corn), wheat flour, fresh vegetables, etc.
Plants and animals breeding.
Industrial production: weaving, packaging, animal feed, machinery.
Live animals: cattle, pigs, chickens, birds, ostriches, dogs, cats.
Cargo, overweight, heavy.
Special and high value commodities: gifts, chemicals, laboratory equipment, plasma, ceramics, glass.
Weight, size and packing requirements
The maximum weight: between 20-70 Kg.
The maximum size: is not exceed 1,50m for any one dimension and 3m for the sum of length.
For light package with the weight smaller than 167 kg/mᶟ (equivalent to 6000 kg/cmᶟ), the weight is converted as follow: Weight (kg) = (Height x Width x Length)/ 5000
Packing requirements:
Each item shall be packed and closed in a manner befitting the weight, the shape, and the nature of the contents as well as the mode and duration of conveyance. Each item shall be packed and closed so as not to present any danger to officials handling it, or damage other mails or postal equipment.
Items which does not need special packing must be ensured that it can be opened for content inspection.
You should notice for prohibition items, conditionally accepted items, items with export licenses as follow
Prohibition items to other countries according to Vietnamese regulations:
Narcotics, mental stimulants;
Arms, ammunitions, military technical equipment;
Depraved and reactionary publications, printed matters or documents against public security;
Explosive and inflammable items or substances or unhygienic, environmental pollutants;
Articles, goods forbidden to be circulated, traded by government;
Live animals, animal fur;
Articles, publications, good forbidden to be imported to destination countries;
Vietnamese currency, foreign currency and documents valuable as money;
Precious mental (such as gold, silver, etc.), gemstones or products made from precious mental or gemstones;
Antiques (fragile), human body parts;
Lithium battery, addictive substances;
Items containing many items sent to many addresses.
Conditionally accepted items to other countries according to Vietnam regulations
Alcoholic drinks (alcohol, beer, etc.);
Products of animal origin;
Antiques (nonfragile), art painting, crafts;
Drugs, specimen samples (blood, urine);
Flowers, botany and products of botany origin (seed, drug leaves, etc.);
Artificial diamond, clothes, cosmetics;
Powder, liquid, electronic, perishable goods.
Items applying for export licenses according to Vietnam regulations
| | | | |
| --- | --- | --- | --- |
| No | Items | License | Reference |
| 1 | Pharmaceuticals (low quantity, sent to individual receiver) | Prescription; Commitment Document | Circular No. 39/2013/TT-BYT |
| 2 | Seeds | Phytosanitary Quarantine License by Plant Quarantine Sub-Department – Plant Protection Department | List of Plant Quarantine according to Circular No. 40/2012/TT-BNPPTNT |
| 3 | Mineral Samples | Mining, Export Licenses, and application letter to customs authority | Circular No. 41/2012/TT-BCT on mineral export |
| 4 | Wood and product of wood origin | License, Fumigation | Circular No. 88/2011/TT-BNNPTNT |
| 5 | Flora and fauna | Check by Plant Quarantine Dept., Veterinary Dept. | Circular No. 40/2013/TT-BNNPTNT |
| 6 | Cosmetics | License | Circular No. 06/2011/TT-BYT |
| 7 | Liquid, sand, coal powder | MSDS, Official Letter sent to Aviation | Flight safety regulation of Aviation |
| 8 | Books, hard drives | Check by Information and Communication Dept.; Dept. of Culture, Sport and Tourism | Decree No. 32/2012/ND-CP |
Our express service is present throughout China's territory
Beijing Municipality (PEK), Tianjin Municipality (TSN),  Hebei Province (CDE, HDG, BPE), Shanxi Province(TYN, WUT, DAT), Inner Mongolia Autonomous Region (ERL, HET),  Liaoning Province (DLC, SHE, AOG), Jilin Province (CGQ, YNJ), Heilongjiang Province (HRB, MDG), Shanghai Municipality (SHA, PVG), Jiangsu Province (NKG, WUZ, XUZ, YTY), Zhejiang Province (HGH, NGB, WNZ),  Anhui Province (HFE, TXN), Fujian Province (FOC, JJN, XMN), Jiangxi Province (KHN),  Shandong Province (TNA, TAO, YNT);

Henan Province (CGO), Hubei Province (WUH),  Hunan Province (CSX), Guangdong Province (CAN, SZX),  Guangxi Zhuang Autonomous Region (KWL, NNG), Hainan Province (HAK, SYX), Chongqing Municipality (CKG), Sichuan Province (CTU, XIC), Guizhou Province (KWE), Yunnan Province (KMG), Tibet Autonomous Region (RKZ), Shaanxi Province (XIY);
Gansu Province (LHW), Qinghai Province (HTT), Ningxia Hui Autonomous Region (INC), Xinjiang Uyghur Autonomous Region (URC, HMI)
You could contact our agencies in all provinces and cities along Vietnam
An Giang, Ba Ria – Vung Tau, Bac Lieu, Bac Giang, Bac Can, Bac Ninh, Ben Tre, Binh Duong, Binh Dinh, Binh Phuoc.
Binh Thuan, Ca Mau, Cao Bang, Can Tho, Da Nang, Dak Lak, Dak Nong, Dien Bien, Dong Nai, Dong Thap, Gia Lai.
Ha Giang, Ha Nam, Ha Noi, Ha Tinh, Hai Duong, Hai Phong, Hau Giang, Hoa Binh, Hung Yen, Kien Giang, Kon Tum.
Khanh Hoa, Lai Chau, Lang Son, Lao Cai, Lam Dong, Long An, Nam Dinh, Ninh Binh, Ninh Thuan, Nghe An, Phu Tho.
Phu yen, Quang Binh, Quang Nam, Quang Ninh, Quang Ngai, Quang Tri, Soc Trang, Son La, Tay Ninh, Tien Giang.
Ho Chi Minh, Tuyen Quang, Thai Binh, Thai Nguyen, Thanh Hoa, Tra Vinh, Vinh Long, Vinh Phuc, Yen Bai.
We pick up your goods even from certain districts in Ho Chi Minh city
Binh Chanh Dict., Binh Thanh Dict., Binh Tan Dict., Can Gio Dict., Cu Chi Dict., Go Vap Dict., Hoc Mon Dict., Nha Be Dict., Phu Nhuan Dict., Tan Binh Dict., Tan Phu Dict., Thu Duc Dict.;
Dict. 1, 2, 3, 4, 5, 6, 7, 8, 9, 10, 11, 12.
Along with excellent express delivery services from Ho Chi Minh City to China, we also offer a wide range of express delivery options
Packing, storage of cargoes;
Unloading, dunnage, scraping goods (in case of necessity);
Control of, test items, goods;
Consultancy transport route selection, transport vehicle;
Customs procedures; procedures at ports, airports, industrial zones; service application for the license.
Why choose Indochina Post?
Using the best quality of express service from Ho Chi Minh city to China provided by Indochina Post, you will receive many benefits that you may not find in other logistics providers;
Guaranteed delivery time;
A range of convenience collection and drop off options to save your time and money;
Customer private information is completely protected;
We can collect and delivery to every province;
Inclusive compensation cover: Compensation cover for loss or damage is included in all off our services;
Competitive freight rates;
High-qualified and considerate staffs;
A 24/7 service: Indochina Post is always ready to support our customers 24/7.
When you ship with Indochina Post, you are shipping with an international expert on express services. With a portfolio of express parcels and package services as well as various shipping options to fulfill your needs, we are pleased to satisfy your demands perfectly.
Contact Indochina Post now to get more details about price and services.