Safe and reliable express delivery service from Ho Chi Minh to Algeria
Algeria is a country located in Northern Africa bordering the Mediterranean Sea. It is considered the gateway between Africa and Europe. Neighboring countries include Libya, Mali, Mauritania, Morocco, Niger, Tunisia, and Western Sahara. Algeria is mostly desert with a few mountains and a narrow coastal plain. The government system is a republic; the chief of state and head of government is the president. Algeria has a mixed economic system that includes a variety of private freedom, combined with centralized economic planning, and government regulation. Algeria is a member of the League of Arab States (Arab League).
With high-quality service and well-experienced staff, Indochina Post is proudly the expert in the field of logistics, especially in express delivery. Therefore, if you are looking for a company with excellent express delivery service from Ho Chi Minh to Algeria, our options will certainly satisfy your demands.
We provide logistics services:
Domestics express
International express
Trucking service
Firstly, we are agent, representative of a large shipping firm
Thanks to having cooperated with a variety of famous brands in the express industry, our company has a number of options to satisfy your needs time. From emergency same day, through guaranteed tie-critical next day to less urgent day. Here is the list of our partners:
Vietnam Airlines (VN), Japan Air (JAL), Vietjet Air (VJ), Asiana Airline (OZ), Thai Airway (TG), Area Flot, China Airline (CI), Emirate Airway (EK), DHL, TNT, VNPost, ViettelPost, etc.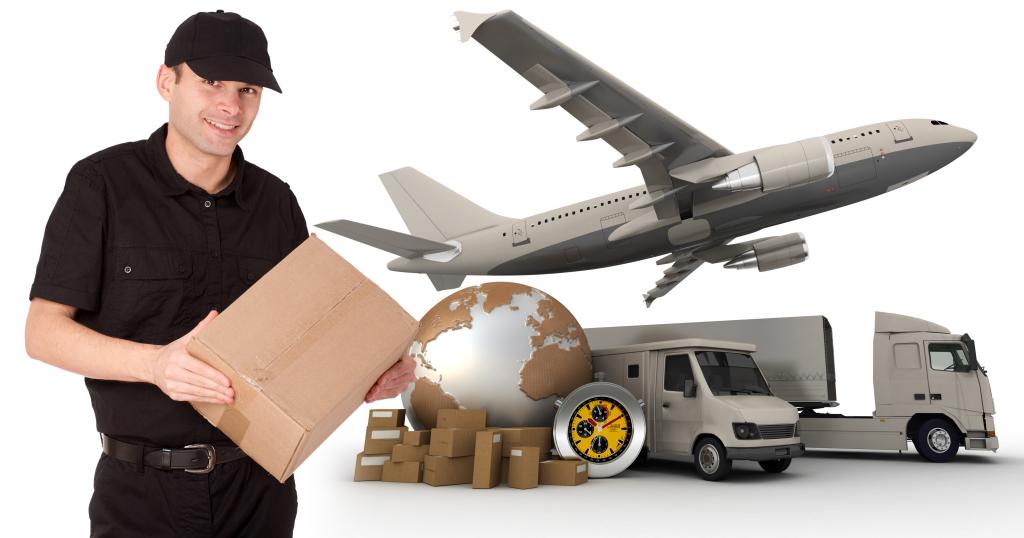 To be more specific, we have the ability to deliver a wide range of products:
Documents/Diplomatic items: ID, certificate, visa, etc.
Building materials: cement, plumbing, brick, sand, stone, steel, plaster, and furniture.
Agriculture products: rice, wheat, peanuts, watermelon, dragon fruits, grapes, maize (corn), wheat flour, fresh vegetables, etc.
Plants and animals breeding.
Industrial production: weaving, packaging, animal feed, machinery.
Cargo, overweight, heavy.
Special and high-value commodities: gifts, chemicals, laboratory equipment, plasma, ceramics, and glass.
Besides, you should take notice about
The maximum weight: is between 20-70 Kg.
The maximum size: is not exceed 1,50m for any one dimension and 3m for the sum of length.
For light package with a weight smaller than 167 kg/mᶟ (equivalent to 6000 kg/cmᶟ), the weight is converted as follow: Weight (kg) = (Height x Width x Length)/ 5000

Packing requirements:
Each item shall be packed and closed in a manner befitting the weight, shape, and nature of the contents as well as the mode and duration of conveyance. Each item shall be packed and closed so as not to present any danger to officials handling it, or damage other mail or postal equipment.
Items which does not need special packing must be ensured that they can be opened for content inspection.
Yet, here are some prohibition items and conditionally accepted items:
Besides, prohibition items to other countries according to Vietnamese regulations
Narcotics, mental stimulants;
Arms, ammunition, military-technical equipment;
Depraved and reactionary publications, printed matters or documents against public security;
Explosive and inflammable items or substances or unhygienic, environmental pollutants;
Articles and goods are forbidden to be circulated, or traded by the government;
Live animals, animal fur;
Articles, publications, and goods are forbidden to be imported to destination countries;
Vietnamese currency, foreign currency, and documents valuable as money;
Precious metals (such as gold, silver, etc.), gemstones, or products made from precious metals or gemstones;
Antiques (fragile), human body parts;
Lithium batteries are addictive substances;
Items containing many items are sent to many addresses.
Conditionally accepted items to the countries according to Vietnamese regulations:
Alcoholic drinks (alcohol, beer, etc.);
Products of animal origin;
Antiques (nonfragile), art painting, crafts;
Drugs, specimen samples (blood, urine);
Flowers, botany, and products of botany origin (seed, drug leaves, etc.);
Artificial diamond, clothes, cosmetics;
Powder, liquid, electronic, and perishable goods.
Process for receiving cargo from Ho Chi Minh to Algeria
Step 1: Prepare to ship
–  This includes checking shipment information and preparing documents
–  Checking information, and technical characteristics of the goods.
Step 2: Packing the goods
–  With each different item, our company will provide different packing processes.
–  The packaging process will suit the characteristics of each type of good and where the goods arrive.
Step 3: Hand over and sign a consignment note
Once the packing procedures and documents have been completed. Our employees will, together with the customer check all the information, and freight charges and then will sign the consignment.
We can pick up the goods from all the districts of Ho Chi Minh
Tan Phu Ward, Ward 1, Ward 5, Phu Nhuan Ward, Ward 12, Ward 6, Ward 2, Thu Duc Ward, Ward 8, Ward 3, Ward 9, Binh Tan Ward, Ward 10
Go Vap Ward, Ward 7, Nha Be Ward, Binh Thanh Ward, Cu Chi Ward, Can Gio Ward, Tan Binh Ward, Hoc Mon Ward, Ward 11, Ward 4, Binh Chanh Ward
And transport them to many places in Algeria
| | | |
| --- | --- | --- |
| Algiers | Bordj Bou Arréridj | Relizane |
| Oran | Chlef | Guelma |
| Constantine | Souk Ahras | Aïn Béïda |
| Annaba | Médéa | Khenchela |
| Blida | El Eulma | Bousaada |
| Batna | Touggourt | Mascara |
| Djelfa | Ghardaïa | Tindouf |
| Sétif | Saïda | Tizi Ouzou |
| Sidi Bel Abbès | Laghouat | Tlemcen |
| Biskra | M'Sila | Ouargla |
| Tébessa | Jijel | Béchar |
| El Oued | Tiaret | Mostaganem |
| Skikda | Béjaïa | |
Secondly, our service provides customers with a wide range of express delivery options:
Packing, and storage of cargoes;
Unloading, dunnage, and scraping goods (in case of necessity);
Control of, test items, and goods;
Consultancy transport route selection, transport vehicle;
Express, Sea Cargo transport;
Warehousing services;
Customs procedures; procedures at ports, airports, and industrial zones; service application for the license.
Why choose Indochina Post
Using the best quality of express service from Ho Chi Minh City to Algeria provided by Indochina Post, you will receive many benefits that you may not find in other logistics providers:
Guaranteed delivery time;
A range of convenience collection and drop-off options to save your time and money;
Customer private information is completely protected.
We can collect and deliver to every province:
Inclusive compensation cover: Compensation cover for loss or damage is included in all of our services;
Competitive freight rates;
High-qualified and considerate staff;
A 24/7 service: Indochina Post is always ready to support our customers 24/7.
When you ship with Indochina Post, you are shipping with an international expert on express services. With a portfolio of express parcels and package services as well as various shipping options to fulfill your needs, we believe that we can satisfy your demands perfectly.
Read more:
Express delivery from Vietnam to Texas
Cheap and reliable express delivery service from Ho Chi Minh to Gabon