EXPRESS DELIVERY OF COSMETICS FROM JAPAN TO VIETNAM
Do you want to find the most reputable carrier to send cosmetics to Vietnam?
Do you want to send cosmetics to customers in Vietnam?
Are you in need of transporting cosmetics from Japan to Vietnam as quickly as possible?
Japanese cosmetics
Japanese skincare and makeup brands are known for high-quality ingredients, creative packaging and effective formulas. Japanese Beauty includes luxury Japanese cosmetics and skincare from global beauty brands like Shiseido and SK-II, as well as budget-friendly Japanese drugstore beauty products like UV Aqua Rich Watery Essence Sunscreen and Canmake Cream Cheek Rouge. Our wide range of Japanese beauty products offer targeted care from head to toe – whether it's a cleansing oil for double cleansing, a deep conditioner for luscious curls, or bath salts to pamper yourself. From lip gloss and eye shadow to cushion foundation and setting powder, beauty lovers will be spoilt for choice when it comes to Japanese makeup with professional makeup quality. Shop for popular Japanese beauty products like Hada Labo Hyaluronic Acid Lotion, Kiss Me Heroine Liquid Eyeliner, Shu Uemura Eyelash Curler and more at YesStyle!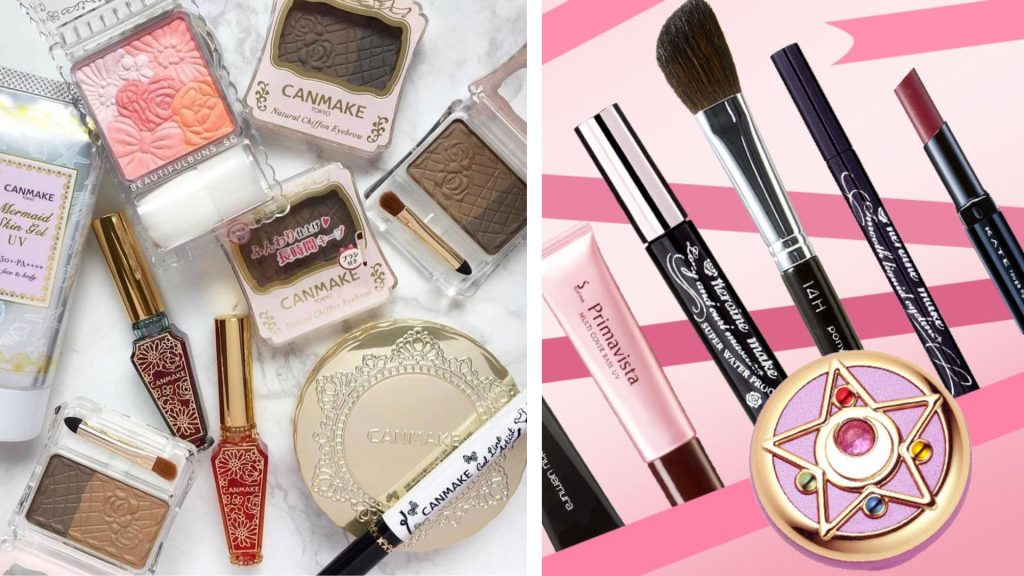 Next to Cosmetics, we can deliver all kind of goods such as
Documents/Diplomatic items: ID, certificate, license, papers, visa, etc.
Building materials: cement, plumbing, brick, sand, stone, steel, plaster, furniture.
Agriculture products: rice, wheat, mango, banana, dragon fruits, cassava, maize (corn), wheat flour, fresh vegetables, etc.
Plants and animals breeding.
Industrial production: weaving, packaging, animal feed, machinery.
Live animals: cattle, pigs, chickens, birds, ostriches, dogs, cats.
Cargo, overweight, heavy.
Special and high-value commodities: gifts, chemicals, laboratory equipment, plasma, ceramics, glass.
Indochina Post provide all kinds of Logistics Services with insurance.
Domestic Express.
International Express.
Air Freight.
Sea Freight.
Trucking Service.
Warehousing.
Booking service.
Customs declaration, customs clearance.
Obtaining import and export licenses services.
Advantages of shipping by air:
Specializing in handling air freight forwarding services in the most professed, dependable, and prompt way.
We ship by air with many service packages for your requirements:
Express package: 1-2 days
Regular package:  3-4 days
Saving package: 5-6 days
We are currently associated with many major airlines such as Vietnam Airlines, Jetstar, AirAsia, Cathay Pacific, EvaAirlines,…etc.
And, we are proud to be the official agent of FedEx, DHL, TNT, UPS, etc
Indochinapost – your best companion.
Delivering goods on time.
The most competitive price in the market.
Updating cargo's status constantly, easily tracking packages.
Using high technology.
Commitment to customer information security.
Dedicated, professional staff.
Flexible payment method.
Simple shipping cosmetics from Japan to Vietnam
Step 1: Listing commodities information
You need to declare all information related to the goods, including weight, volume, …  We will carry out the next steps based on this information, therefore, the information has to be as accurate as possible.
Step 2: Packing
You need to be careful about the packaging to avoid damage to the goods. The packing needs to be done in the standard size of the goods.
We also provide additional packaging services according to international standards with preferential prices.
Some of packing requirements:
Each item shall be packed and closed in a manner befitting the weight, the shape, and the nature of the contents as well as the mode and duration of conveyance. Each item shall be packed and closed so as not to present any danger to officials handling it, or damage other mails or postal equipment.
Items which does not need special packing must be ensured that it can be opened for content inspection.
Step 3: Sending to our units
You can send goods to us by all means to ensure the best quality. Here are our addresses:
Hochiminh Office: 02 Phan Thuc Duyen Street, Ward 4, Tan Binh District, Ho Chi Minh City, Vietnam
Vietnam Office: 01 Hoang Ngoc Phach Street, Dong Da District, Vietnam, Vietnam
Step 4: Finishing payment
After completing the payment procedures, our unit will start shipping as soon as possible.
For more:
Express delivery from Vietnam to Japan
Vietnam transporting and fowarding services.